Stoxkart

Browser Trading

Making mobility easier than ever, trade anytime, anywhere, and on any device available with Pro Web, the Stoxkart browser trading platform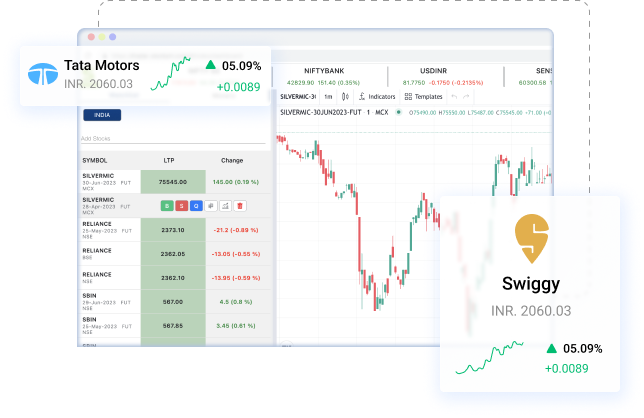 Our Offers
Pro Web Platform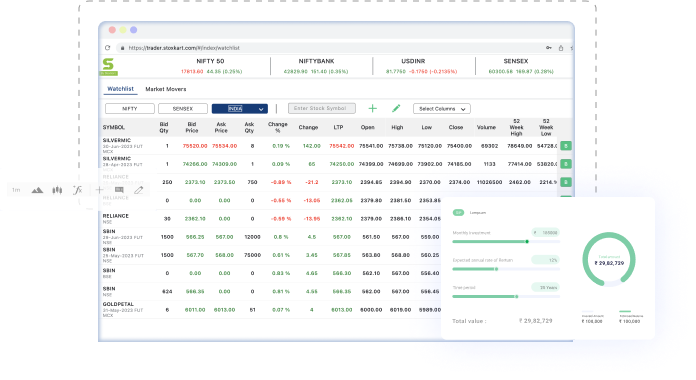 Online Mutual Funds
Invest in mutual funds hassle-free with the Stoxkart Pro Web platform. Your funds, your choice, are at your disposal with our seamless browser trading.
Settings option for clients General & order preferences
Set your general and trading preferences as per your requirements to bridge the gap between trading and exquisite end-user experience.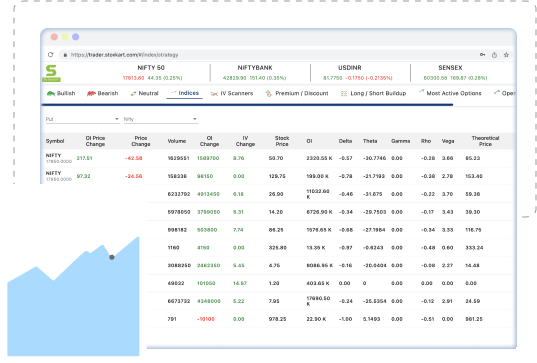 Extra Features
Here to make your trading easier
Market Watch
Set your favourite stocks in your watchlists for quick and easy market research to maintain profitability.
Quick Landing Page
Select your preferred landing page (dashboard, watchlist, investments, etc.) on the login screen directly for a simplified user experience.
Real-time Screening
Now filter out your preferred stocks and trading options in real-time with utmost ease using the Stoxkart Pro Web platform.
Detailed Scrip overview
Get your scrip details with high detailing to keep your investment intact and always in your purview.
Micro/Macro Data
Now you can access micro / macro data of trading that will help you decipher market movements
Back Office Reports
Access your account-related reports (like Tax Filing reports, P&L Statements, etc.) easily on the portal itself.
Research Calls
Get trading calls based on rigorous research conducted by our highly experienced team of market experts to make your trading better and more profitable.
In Portal Feedback
Raise a ticket to submit your feedback and queries directly on the platform to connect with the support team.
Notifications & Alerts
Stay updated with the market trends and events with the Notifications and Alerts of the Stoxkart Pro Web platform.